Get Ready for a Successful Job Fair
There comes a day in just about everyone's life when it is time to find a job. We are not talking about any ordinary job here, as the time has come for you to launch yourself into a life-changing career. If that is the place that you find yourself at today, a job fair is a good place to market yourself.
It is time to get your best clothes ready, polish up your professional documents, and get yourself mentally prepared to meet with your future employer. A job fair can be an effective way of launching your next great career without having to fill out dozens of applications waiting for at least one prospective employer to call you. If you play your cards right, you can interview and possibly land your next job the same day. All you need to do is follow some general guidelines in order to be prepared for a successful job fair.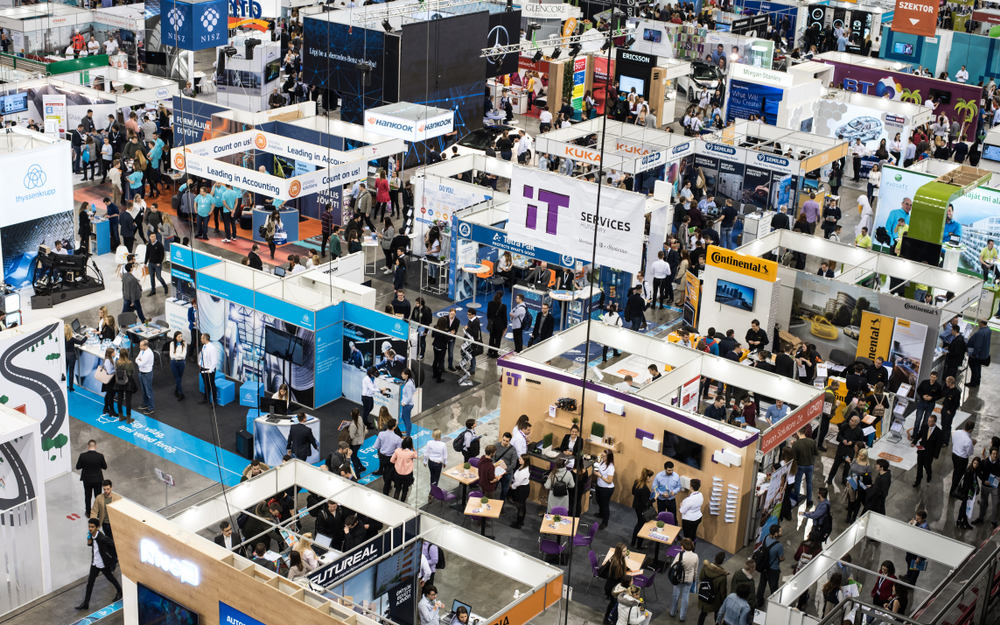 Understanding the Purpose of a Career Fair
A career fair is unlike any event that you have attended in the past. This is where many different company representatives will come under one roof with only one purpose in mind: To meet with people like you. There is really nothing like it. Instead of having to begin these recruiters to even give your resume a minute of their time, they will be there asking you to meet with them. It doesn't get any better than this if you are looking for a new job or career path.
You can think of a job fair as being like an exhibition. It is usually held in a convention center or major hotel. Each employer will have their own booth and you are free to roam around and learn more about any company or position that is remotely of interest to you. It is in your best interest to ask questions because these are the people with the answers that you seek.
You will notice that many career fairs are held in the evenings or on weekends. This is to allow as many as possible the opportunity to attend. Plan on sticking around for a few hours and possibly even returning the next day. This is because many companies will send representatives who have the power to offer jobs right on the spot. You may be invited for several interviews while you are at the fair, so look your best and be ready to shine. You could very well leave the even with the job of your dreams.
Know What Type of Fair You Are Attending
You must understand what type of career fair is being offered in your area. Some will be recruiting specifically for trained and experienced positions. If you have just graduated from college or have limited experience in the field, you do not want to waste your time with such a fair.
If you are looking to change jobs or you are just entering your career field, you will want to attend a fair that has mostly beginning and mid-level positions available. This can also turn into a great networking opportunity if you are just exploring the possibility of leaving your current position. You can meet with individuals at different companies that you might be interested in. Do not be afraid to exchange contact information You might not land a position at that specific job fair, but the opportunity may present itself months or even years down the road.
7 Tips to Prepare for Your Next Job Fair
If you want to be successful at a job fair, you can't just wake up one morning and decide to attend one. There are certain things that you should be doing to prepare yourself for the big day. The more prepared you are, the more likely it is that you will find value out of the event. Here are seven tips to help you prepare for your next job fair.
Get Yourself Registered
You want to make that you are registered for the event. For most job fairs, this can be done online.
Check Out the Companies That Are Attending
Most job fairs will publish a list of companies that will be represented. Take a look at this list and start researching any that you are interested in.
Make a Plan
It is important to have a plan of attack in mind as you attend a job fair. Now that you have done the research, decide which companies you would like to most visit while you are at the fair.
Visit Companies in Order of Preference
The time at a fair will go quickly. This is why you will want to visit the companies you are interested in order of your personal preference. You want to make sure you have time to visit with those you are really interested in.
Get Those Resumes Ready
Polish up your resume and have plenty of copies available. Remember to make your resume short and to the point, highlighting your talents, education, and experience.
Be Ready to Quickly Sell Your Talents and Abilities
You will not have much time to impress a recruiter, so make it count. Develop a half-minute speech that encapsulates why the company should interview you.
Nail Your Interview
When you get an interview scheduled, this is your time to shine. Make sure you are prepared, that you have done your homework and that you are ready to land that new position.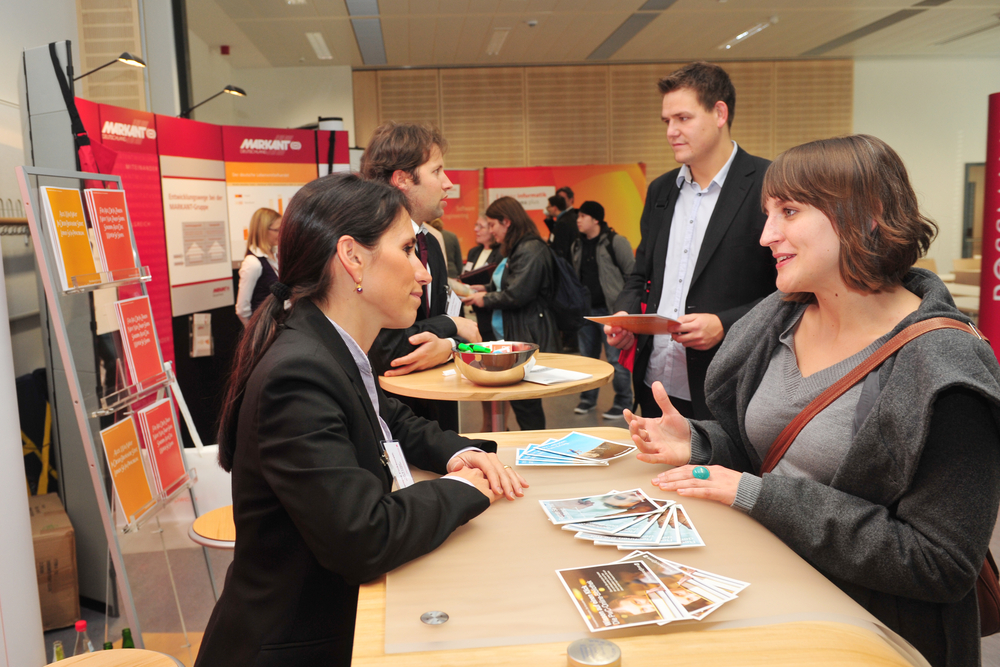 Conclusion
As you get ready to attend a job fair, remember to be confident in your abilities. There is a company out there that would be proud to have you as their employee, and the feeling will be mutual. This is a great chance for you to find that company and then embark on a new career path that will satisfy you.