GREAT NEWS: Canada's Temporary Foreign Worker (TFW) Program is FAR from dead..
Adjustments to Temporary Foreign Worker Program Enforced
Adjustments to Canada's Temporary Foreign Worker Program (TFWP) became enforced oficially on April 30, 2015; it enables employers to recruit qualified foreign workers for given positions on a temporary basis. A review has been made on the average hourly wages per occupation and region chart. These changes will affect the wage stream of future LMIA and the yardstick used to determine eligibility for a 10-day hastened processing. Employers in Quebec will also affected by a majority of the changes in TFWP that were formerly announced in June, 2014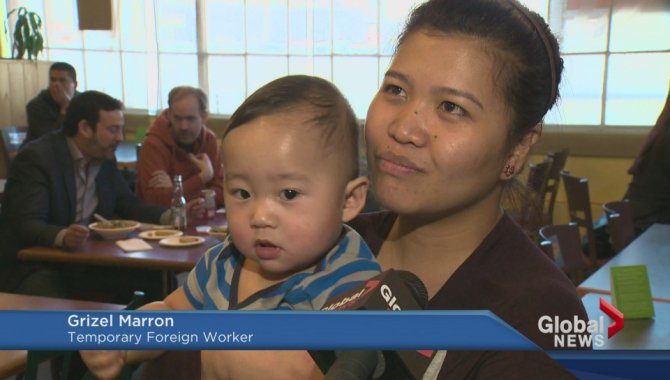 Enforcement of new high and low wage streams
It's an obligation that Canadian businesses must obtain authorization from Employment and Social Development Canada (ESDC) before employing a foreign national. The authorization is essential in ensuring that the foreigners will be considered elligible for a permit to enter Canada. ESDC compares the payoff offered by employers with the provincial average hourly wage to find out the requirements needed for employers for an LMIA to be issued under TFWP. If an employer is offering a wage that is below the provincial average hourly wage must meet the requirements of the stream for low- wage positions and applies for high-wage positions.

High wage requirements
The employer must submit the following;
• Transition plans
• Their Labour-Market Impact Assessment (LMIA) application
These ensure that they will not rely entirely on temporary foreign workers over time.
Low-wage stream
Employers don't submit Transition Plans or LMIA, however, they have to follow certain rules;
Ensure that Canadians are considered first for available jobs before foreigners.
Provide low-cost housing
Pay for round- trip transportation
Pay for private health insurance for the foreign employers
Provide an employer-employee contract
Register workers with the provincial workplace safety board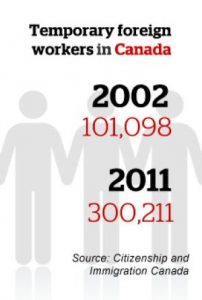 Duration of work for all low-wage positions will be limited to a maximum of one year
TFWP now uses the latest Labour Force Survey results for unemployment rates in Canada. The rates determine regions suitable for employers to submit LMIAs for low-wage occupations.
High-demand occupations, high-paid occupations and short-duration occupations may be provided with 10-business-day service for hiring a temporary foreign worker
Temporary work in Quebec
Some occupations fall under the facilitated process that is, local recruitment efforts don't need to be performed by employers in order to hire temporary foreign workers.
Canadian employers need to know:
1. Employers should not be anxious about the new changes but should comply with the terms of their LMIAs
2. They should not only provide the prevailing wage by occupation for that region but also the wages offered are consistent with wage stream of LMIA
3. LMIA applications are comprehensive and should include; the number of unqualified applicants, and the number of offers of employment made