Why 55 Plus Are Continuing to Work in Canada
             At age 55 you should be starting to think about retirement and how you are going to live out the rest of your life in peace. You should be asking questions like where am I going to retire to? What am I going to do when I retire, travel the world? But instead, the 55 plus crew in Canada is not just continuing to work, but they are taking on new job opportunities as the job market soars.
WHY THE RISE IN 55 PLUS WORKING?
You would think it would be something instilled in them and it partially is. Some believe you stop working and you die. However, in Canada's case, the issue is more along the lines that their job market increased from November 2015 to November 2016 with little growth of working class. What does this mean? It means that Canada has an ageing population and excluding foreign temporary workers, the ageing population are the ones who are accepting the new jobs.
WHAT DOES THIS MEAN FOR CANADA'S FUTURE?
Think about for a moment, Canada already has an ageing population, so it basically means the ageing population is only going to continue. Meaning there will be fewer ageing workers supporting a larger amount of ageing citizens. This just means that parents might have to support their children for longer periods of time. However, this should not be much of an issue seeing the fact that the 24-55 age group is continuously decreasing in Canada.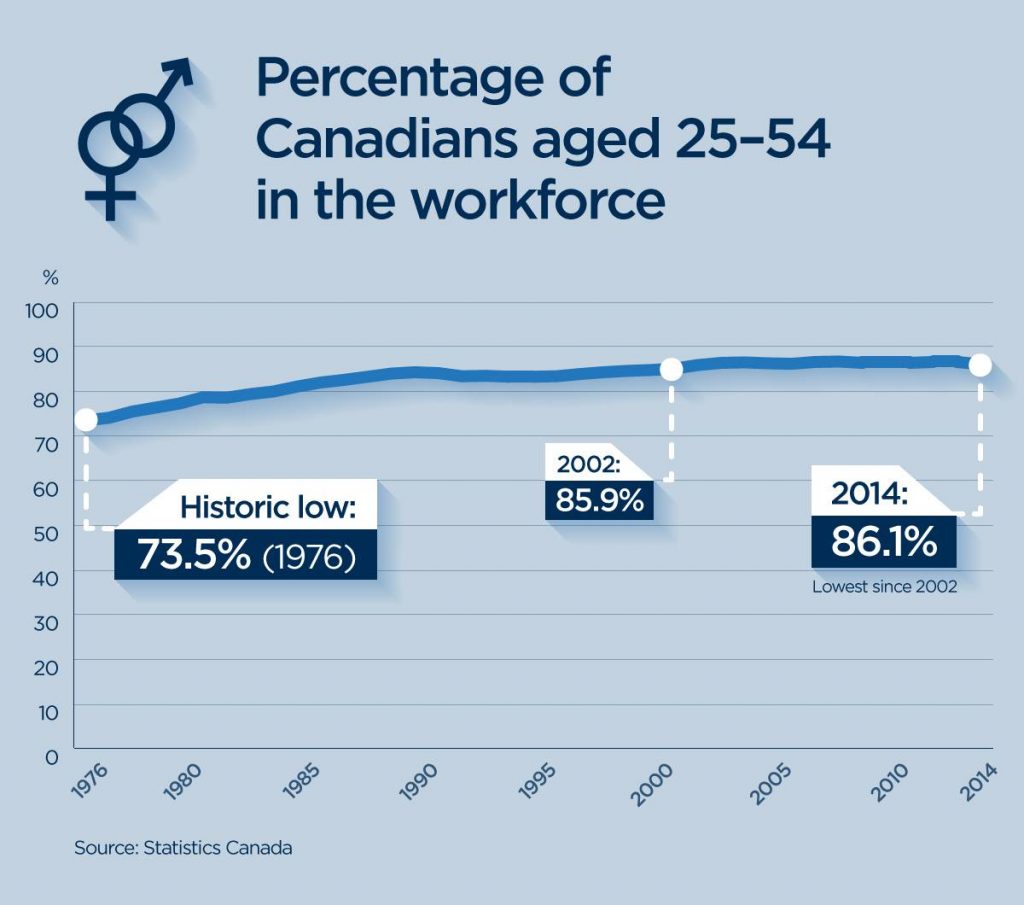 WHAT THIS MEANS FOR AGING POPULATION
The only way there will not be fewer workers supporting a higher population is if the ageing population of Canada chooses to continue to work for a longer period of time. This seems to be already happening, and I believe it is due to the fact that we, as humans, are starting to live a longer life and do not want to just sit around doing nothing at all.