How to Get a Job as a Chef? (Worldwide)
Do you believe that there is more to food than just eating it? Do you believe that that the taste and appearance of the food should be as important as eating it? Do you have a flair for the artistic and enjoy cooking for others? If the thought of preparing food to bring out the best flavors imaginable, then you should consider these tips and find out what it takes to be a chef.
Try It Before You Commit
Before you jump right in and invest your time and money into training only to find out that being a chef isn't for you, spend a day with one. Contact a local culinary school and express your interest in this career. Ask if you can observe someone for the day and they are likely to contact someone open to showing you what they do in their job. Since restaurants are a stressful, fast-paced environment, it is better to contact a culinary school so you don't become overwhelmed when you can't keep up.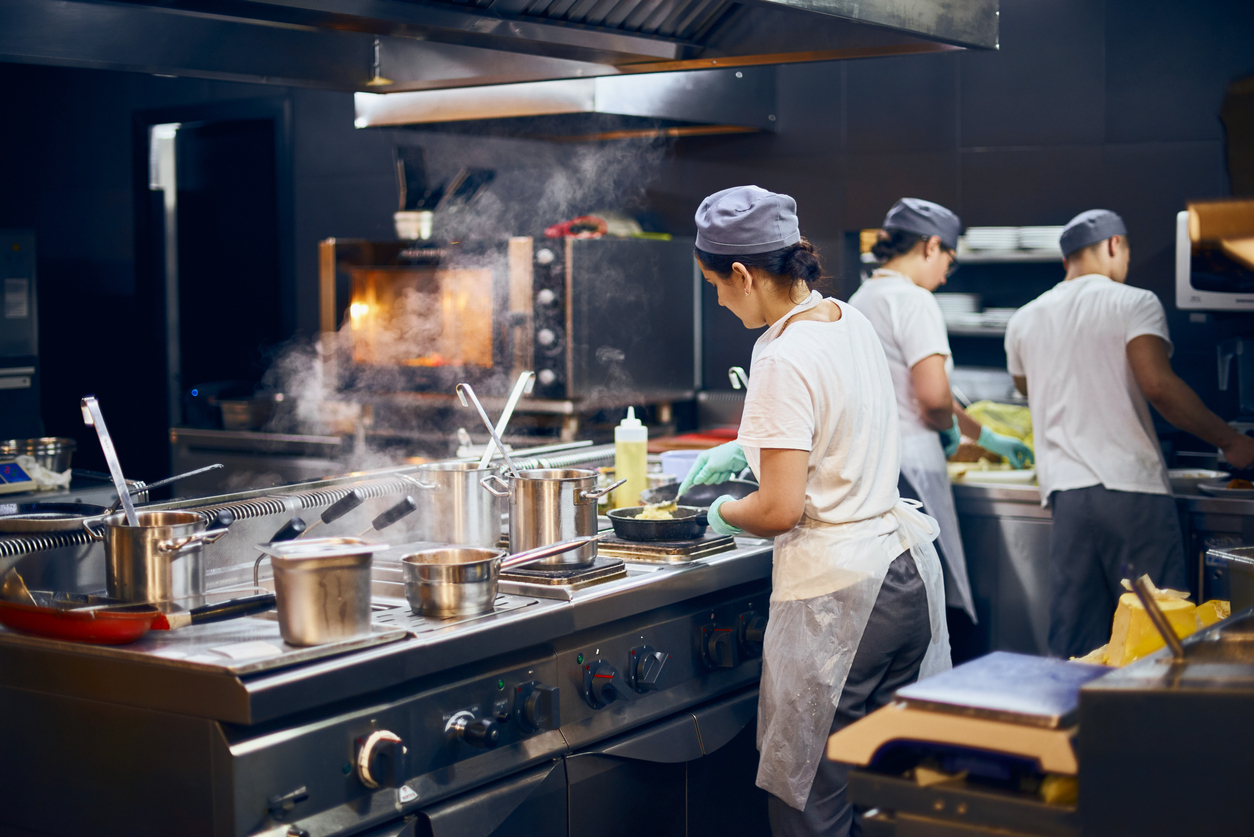 Prepare To Learn
Working your way up in the culinary career is going through a combination of training, certification, and apprenticeships. Depending on if you want to be an executive chef or a sous-chef, it will take years of training on the job and being able to retain a lot of information to be able to get to that point. Executive chefs also need to be able to direct kitchen staff and are responsible for assigning tasks in the kitchen.
Critical Skills
Being a chef is not just about being able to prepare food, you must also have excellent communication skills, creativity, and remain calm under pressure. Kitchens are a stressful, fast-paced environment where accuracy and speed are a must. As you move up the ladder you must gain other skills as well, such as finances, managerial and computer skills.
Flexibility
Being a chef is exciting and challenging. Not only do you have to be able to prepare a wide variety of food, but you also have to adapt to your working environment. Resorts, spas, and cruise ships provide accommodations for chefs. If you are a chef that likes to work in different environments, then one must have an open mind and flexibility to embrace each experience.
That's Not All Though
Being a chef means a lot of physical work such as carrying heavy pots, chopping, kneading and you will be working on your feet for long periods. Do you think you could handle being that physically involved?
What about being able to prepare foods from different cuisines? If you work in a variety of places, then you will need to be able to cook the food that those places offer. If you want to work in a five-star restaurant, then you will need to improve your skills to get there.
If any of the above deters you from becoming a chef, then it isn't the career for you. Becoming a chef is extremely satisfying and rewarding. You can either work in a school, hospital, or nursing homes and bring the food to life. You can also go your own way and start your own restaurant or become a personal chef. Being prepared and knowing what you can expect will help you determine if this career is for you.